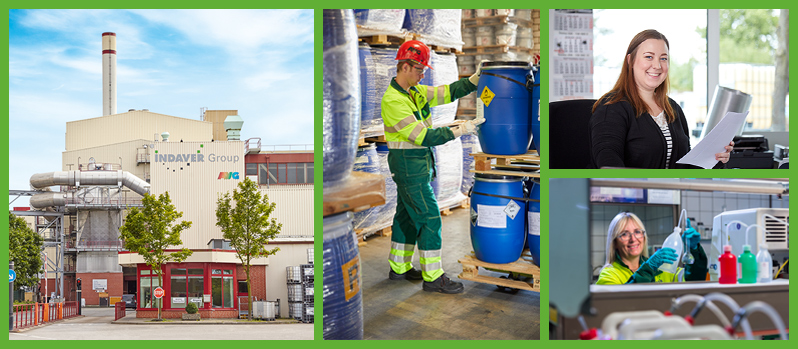 Indaver is an international waste treatment and management company committed to a sustainable circular future. It extracts new raw materials and energy from the residual streams. Hazardous components are destroyed in order to keep the materials loop safe.
At Indaver the entire team is working towards the same goal: leading the field in sustainable waste management. We achieve this through constant innovation, developing new and original sustainable waste management solutions for our clients. The result? Our passion for innovation leads to intelligent solutions, which in turn has placed Indaver in the vanguard of change as a key European player in sustainable waste management.
To strengthen our team, we are looking for a new colleague at one of our locations in Europe.
Business Analyst FICO
What will your working day look like?
As a Business Analyst, no two days will be the same for you. You will translate business processes into IT solutions based on the demands of the business. You will enjoy the challenge of following through projects from end to end, from analysing the processes with the business and giving advice, including on potential problems, to providing solutions, implementation and documentation. You will use advanced systems, including the SAP module FICO. You will also be involved in the management of SAP authorisations and SAP IDM. You will therefore have every opportunity to develop your knowledge and soft skills further.
What will be your biggest challenge?
You will be able to implement minor changes independently as the second-line support for the functional systems at our (SAP) helpdesk. You will be involved in the roll-out of our new facilities such as NESS in Aberdeen, and you will play an important role in the implementation of S4/HANA. As a team player, you are a good communicator and work well with others, including the Business Relations Manager for your domains. You have a highly analytical mind and ask critical questions as a sounding board. You are capable of challenging the business, and you enjoy making people happy with your solutions. You take the lead and have the skill to arouse enthusiasm in others.
How will you make a difference?
You have at least a bachelor's degree in an IT or financial field or equivalent experience in SAP FICO
You have at least 5 years of relevant experience
You speak and write English fluently
You work independently, you are customer-focused, team-oriented and a very good communicator
What can we offer you?
An exciting and varied responsible job with a competitive salary
A great feeling every day because you are contributing to a sustainable future
The opportunity for further development; we like to invest in our colleagues
A good work-life balance
The option to work partly from home by arrangement.
Where will you be working?
You can apply for this job in the following countries; Belgium, Netherlands, Germany and Ireland. This function requires travelling to Belgium on a monthly basis.
Contact: careers@indaver.com