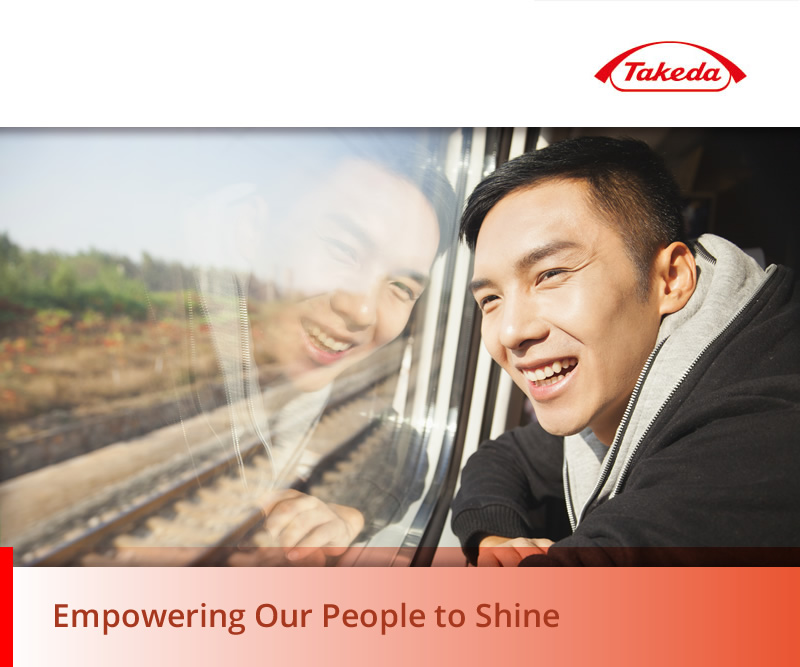 Takeda is a global, values-based, R&D-driven biopharmaceutical leader headquartered in Japan. Takeda focuses its R&D efforts on four therapeutic areas: Oncology, Gastroenterology (GI), Neuroscience and Rare Diseases. We also make targeted R&D investments in Plasma-Derived Therapies and Vaccines. Our employees are committed to improving quality of life for patients and to working with our partners in health care in approximately 80 countries and regions. We have an unwavering dedication to put people first and we live our values of Takeda-ism—Integrity, Fairness, Honesty and Perseverance. We are united by our 235-year legacy and are committed to bringing Better Health and a Brighter Future to patients by translating science into highly-innovative medicines. We are looking for bright, forward-thinking, ambitious and energetic people to support us on our journey.

Global Manufacturing & Supply and Global Quality is the backbone of Takeda. We strive to ensure that our medicines are made available wherever our patients are. In our global manufacturing network, Oranienburg site plays a key strategic role. We have been supplying high quality medicines to the world since 1885. Fresh air and a beautiful nature on the fringe of the cosmopolitan capital Berlin makes Oranienburg the ideal place to live and a great place to work.

Are you looking for a patient-focused, innovation-driven company that will inspire you and support your career? Then take charge of your future and join us in Oranienburg as
Personalleiter - HR Director (all genders)
Your Responsibilities
In this role you will assume the position of HR Site Leader for our Pharmaceutical Manufacturing Site in Oranienburg. In addition, you will be responsible for employee relations and labor relations across Germany covering 4 business areas and approximately 2,000 employees on different sites.
As a member of our Site Leadership Team (SLT) you will be responsible for:
Developing and implementing a People Strategy in line with the overall Site Strategy and the GMSGQ HR Strategy to develop an agile, patient-centric organization.
Ensuring HR plans support business needs but are also flexible enough to cope with changes in the organization
Developing and deploying progressive Employment Policies to attract, develop and retain top talent at all levels
Establishing an external presence to position us as an Employer of Choice and maintaining a strong talent pipeline
Contributing to the GMSGQ HR agenda globally, as a member of our network and implementing initiatives locally
Embedding a Performance Culture by ensuring all employees receive ongoing feedback in line with Takeda's performance management philosophy
Embedding robust Talent Management processes at the site– helping the organization map the right people to the right roles, ensuring strong succession planning and capability building for now and the future
Guiding the SLT in designing roles and teams to facilitate empowerment, agility and development opportunities
Developing and managing the HR business partners
As Head of People Advisory Group, Germany you will be responsible for:
Leading the People Advisory Group which guides through the Employee & Labor Relations in Germany
Set Labor Relation Strategy and build strong relationships with the Works Council
Propose Employment policies, Wages and Benefits to relevant Stakeholders
Ensure that performance or grievance issues are dealt with in a legally compliant and professional way
Share best practice on ER&LR across Sites
Your Profile
You are an experienced HR professional and strong business partner, seeking a role in which you have full accountability and an opportunity to influence change.
You leverage your drive for results to develop solutions and to deliver exceptional results even in ambiguous circumstances.
Others consider you an agent for change and you have a track record of introducing new ways of working.
Knowledgeable in German Labor and Employment Law you have a track record of successfully developing good labor relations and facilitating constructive relationships with Works Councils.
You can inspire, develop and motivate a team. And you are equally able to achieve success through matrixed teams.
In addition to getting the job done, your strong interpersonal, communication and influencing skills combined with cultural sensitivity sets you apart from others.
Leaders you have worked with trust you and turn to you for advice and support in addressing business challenges through people solutions.
This is a senior HR role which requires strong business acumen, commercial awareness, strategic thinking, Analytical and problem-solving skills, and sound judgement along with the ability to make timely decisions.
You have previous experience in the manufacturing industry in an international, multi-cultural environment. If you don´t have pharma experience but your openness, desire to learn about the manufacturing of pharmaceuticals and to make a difference in the lives of patients would be equally valued.
A University degree, ideally in Business, Human Resources, Labor Law or Industrial and Organizational Psychology would an asset.
You are fluent in business English (written and spoken) as well as in German.
Why Takeda?
Start your daily work in a friendly, diverse and open-minded environment. You can spend your lunch break together with your colleagues in our own canteen or outside surrounding the green nature of our plant. After work you can use our company health program to do sports or relax.

An attractive Compensation/Benefits package and excellent development opportunities in a global pharmaceutical company make Takeda one of Germany's most sought-after employers.

Our plant is located in the Greater Berlin area. Public transport will take you from central Berlin to Oranienburg in approx. 30-45 minutes.